A preview of fall's new arrivals and it looks like suede is back in the picture.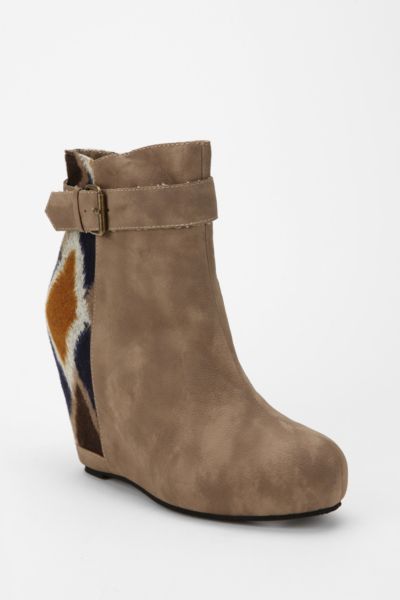 Cute Detail of this boot is the suede pattern combination, A+ from me!
80% 20% Tessa Wedge Boot $99 Urban Outfitters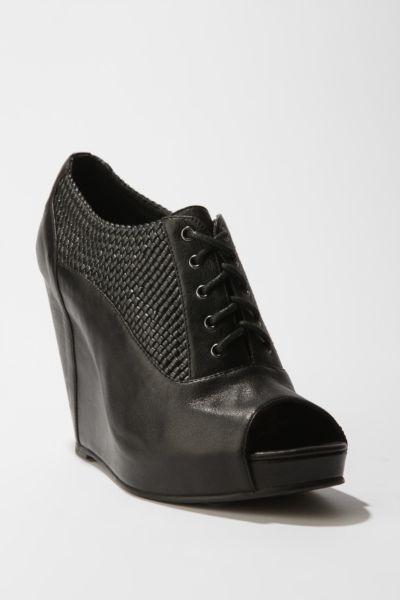 Black woven leather peeptoe has a suit look but stylish!
Cooperative Peeptoe Woven Wedge $98 Urban Outfitters
This wedge is a great accessory to wear with jeans or casual work look. A wedged platform heel that looks to provide a stable balance when you walk that walk.
Qupid Tales 04 Taupe Round Toe Platform $34 that's it! online at LuLu's.com
While this wedge is somewhat summery, I still incorporate it within my fall wardrobe with some opaque tights along with a floral print skirt.
Seychelles "Carriage" Orange Suede $104.99 Heels.com